This is a very surprising story about finding a lost pet​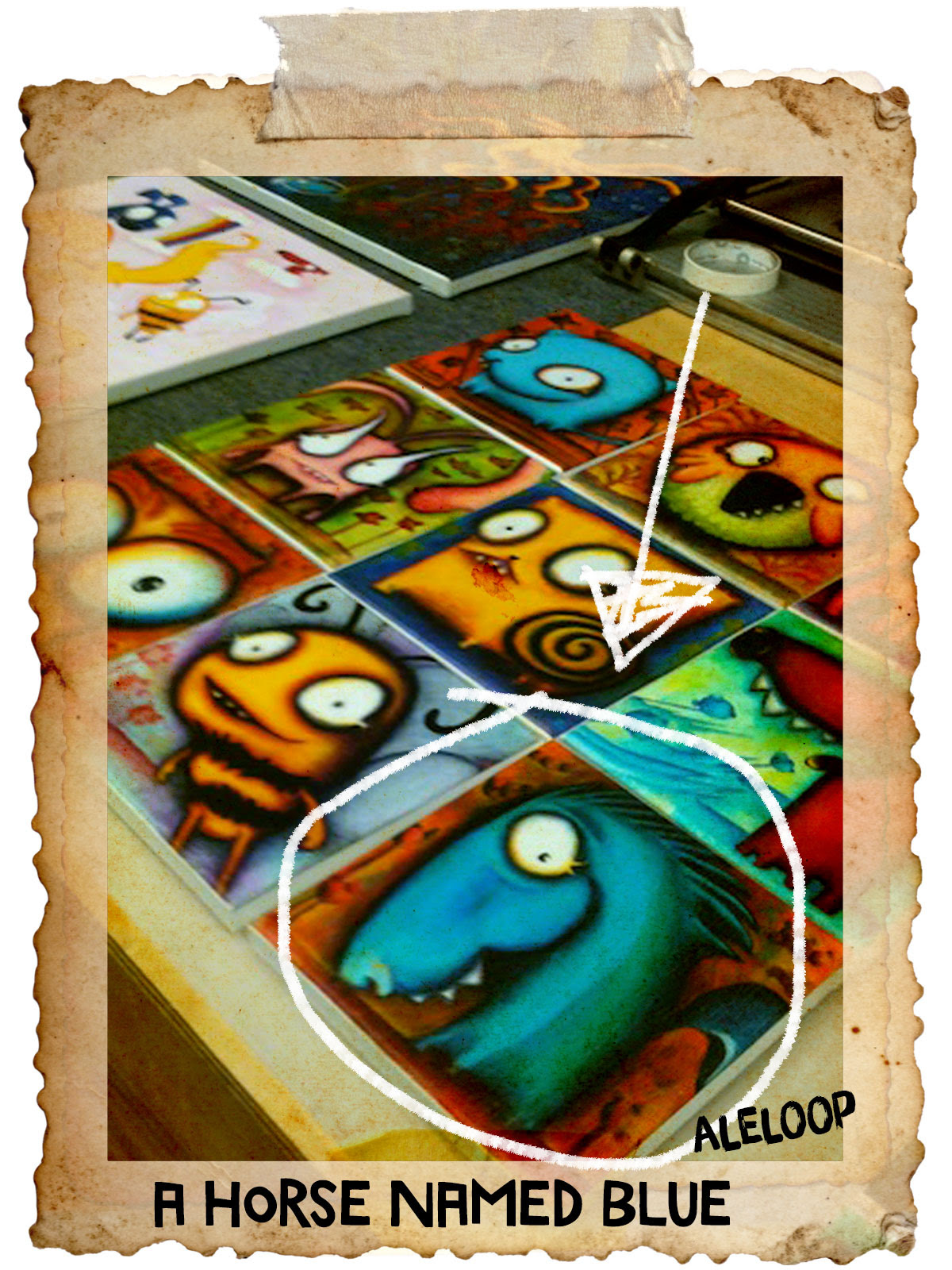 It all started when we heard a very weird noise and we went out to investigate. We found things were missing from our garden and some pretty smelly stuff too.
Then we found a butterfly and then a blue horse named Blue that had lost his couch!
His couch had a pretty big surprise!
 The blue horse on the picture on the left is Blue, the horse, from this story.
This blue horse was one of my first paintings. It sold at one of my first shows. And what you looking at are canvas reproductions of that painting series. In the picture, there were nine characters. 
These all appear in the stories a lot. 
These were the beginning of stories.
Join me in the private Facebook group for Super-Hero-People, where I share what I'm working on. Feel free to introduce yourself and I'll get back to you! 
What are you working on?