One day... I got out of my studio and I discovered the whole entire world had become yellow.
I had to do something about i!
Taye is very interested about what makes you "be you".We discuss about it in the stories.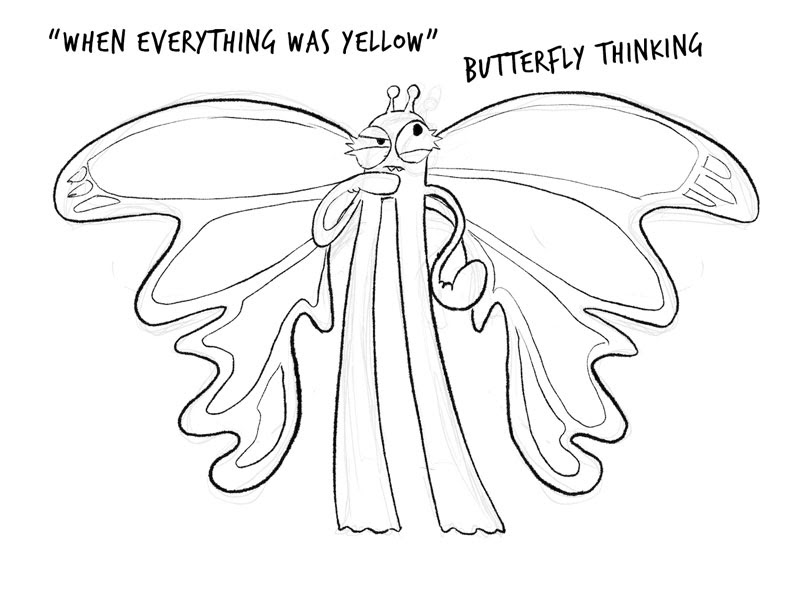 This is one of Taye's favorite stories. He has asked me to tell him this particular story many times.
In the story, we discover that outside my painting studio everything has turned yellow. And you can't tell the difference from ground to sky. In one version of the story I explore the possibility of not being myself anymore if I become yellow too.
Why are there so many versions of this story?
There are many versions of this story because I "improv" each story right on the moment. I don't remember what story I told Taye before. 
Each time he asks me for this story I create a new one!
Join me at my private Facebook group for Super-Hero-People. I show what I'm working on and you can do the same. Join and introduce yourself!