Get More Sleep
Get Your Kids To Sleep Easier
Have Less Drama
Get More Done
BE A SUPER-HERO-PARENT!
I created something that will help a lot of other parents and kids. 
I need your Super-Hero-Parenting help to make it work!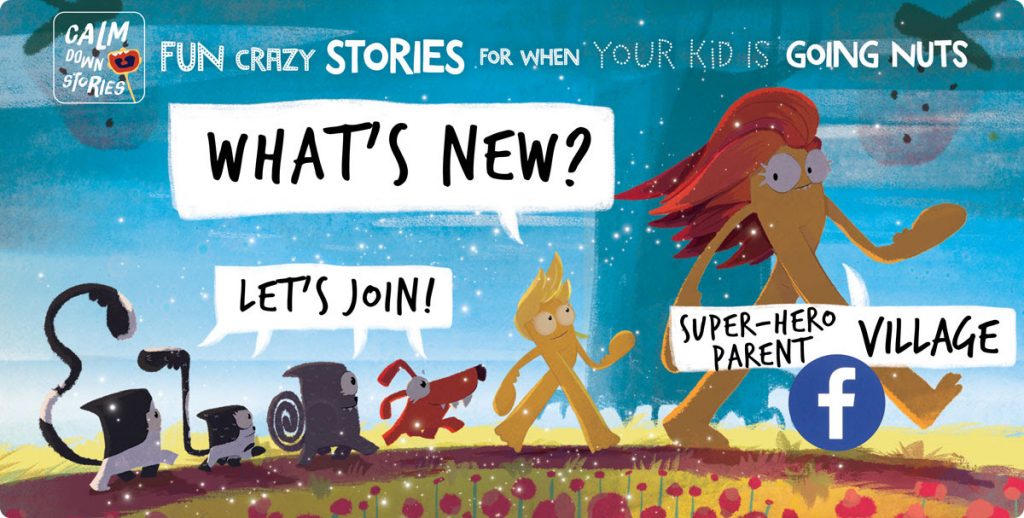 Once you start using the Calm Down Stories to get your little ones to go to sleep easier or so that it's simpler to calm them down you become what I call a Super-Hero-Parent.
 Enough sleep tends to do that for us doesn't it!
Some parents even use the stories app for THEMSELVES while so many of us are working from home during this pandemic that won't end!!!
They say the music gets you in that 'flow' state and you can get a lot done. Which is really great because between being able to finally get enough sleep and getting more done, and being in a better mood you get to be a Super-Hero-Parent!
Let's not keep this a secret to ourselves! Please help me share this with all the over-tired, under-sleeping, over-worked, can't get enough done in a day parents you know.
Join as part of a special group of Super-Hero Parents in our "village" where we can talk to each other, ask questions, share advice and stories about our little angels – it's funny how they're more angels when they get some sleep, right?!?!