This story is one of the most humorous, fun, comical, amusing, giggly I have told!
We had so much fun with it that Taye asked multiple times to re-tell it and every time we laughed as much as the first time.
The main characters are "the penguins." The penguins have become regulars of my stories. They come in all sizes, shapes and forms. The trio below are Pin, Pean & Peen.
After you listen to this story… you will laugh every time you say those names! Or just think about them..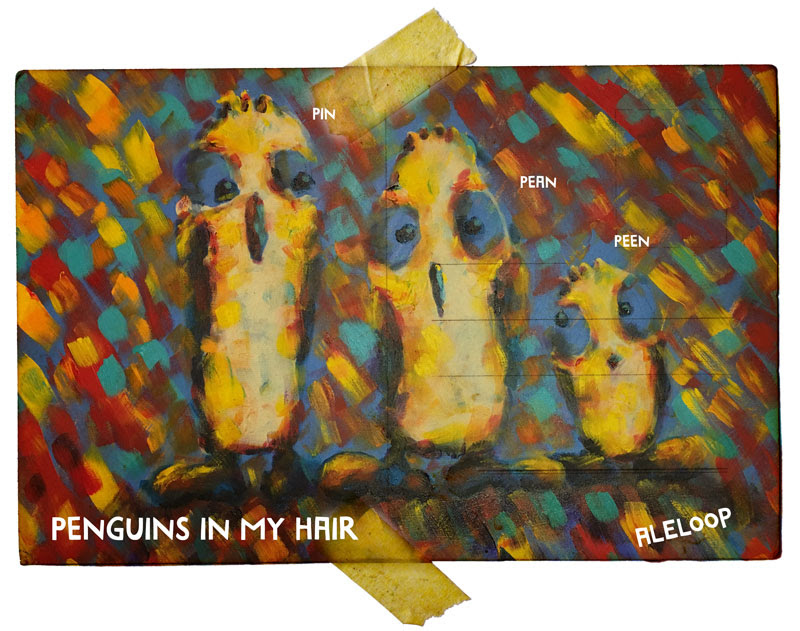 This painting above, with the penguins, is one of my most favorite.
I made specially for my house. It's pretty big. I get to see it every day and it makes SO happy!
Below is how it looks like in my kitchen dinning area.
Be a part of my private Facebook group for us, Super-Hero-People, to share about ourselves. There I show what I'm working on.
What are you working on? Join and introduce yourself, and I'll get back to you!